FINALLY, first post with pictures.
Here we go, I've been without a furnace here in the cold white north for a couple days now and it's not going to be fixed until Monday. Been doing alot of painting huddling round the space heater.
Here's what I'm working on right now: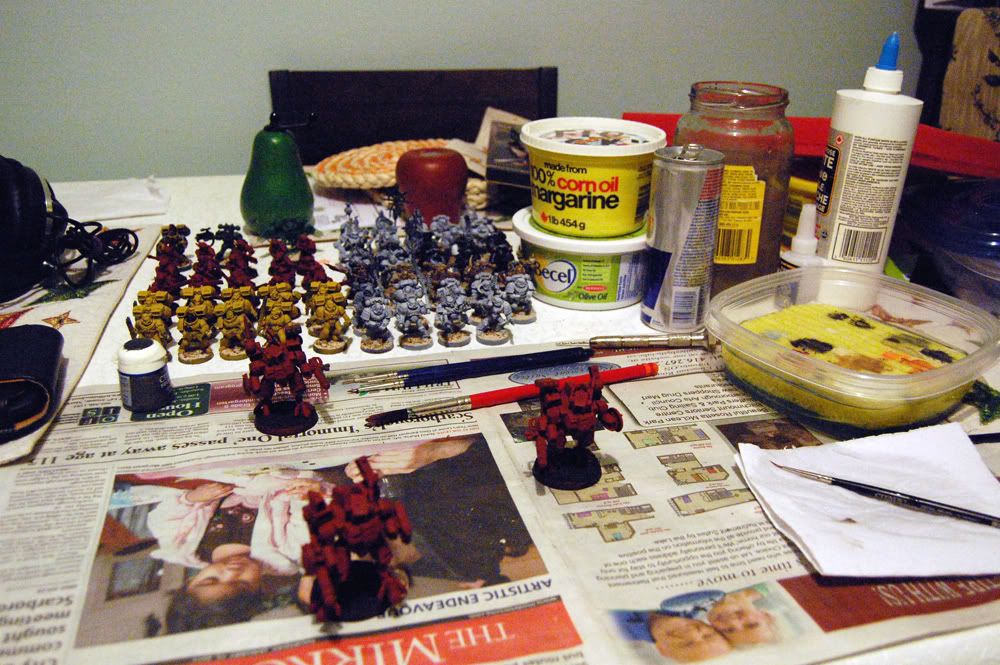 Broad shot of my dining room table.
Semi-close up.
So what is all this? Well the red guys on the left are my buddies Tau. Going to be a belated x-mas gift. The yellow guys in the front are an assault squad I threw together from leftover bits. The three guys in the back on the left are (left to right.) Imperial fists count as Shrike, Salamander test model #1 Sternguard mini, Salamander test model #2 Space Hulk Terminator.
Everything on the right is for my Chaos Space marines. Three squads of soon-to-be pre heresy colored World Eaters, four Plague marines and a count as Kharn.
Everything is WIP but the Plaguies are the closest to being finished. Will have pics of them once they are finished.